This was a very special session to me. 2 reasons – location and a girl.
She is a fellow photographer and a fellow mentor from Utah.
We shot in a heart of  NYC, in her tiny hotel room.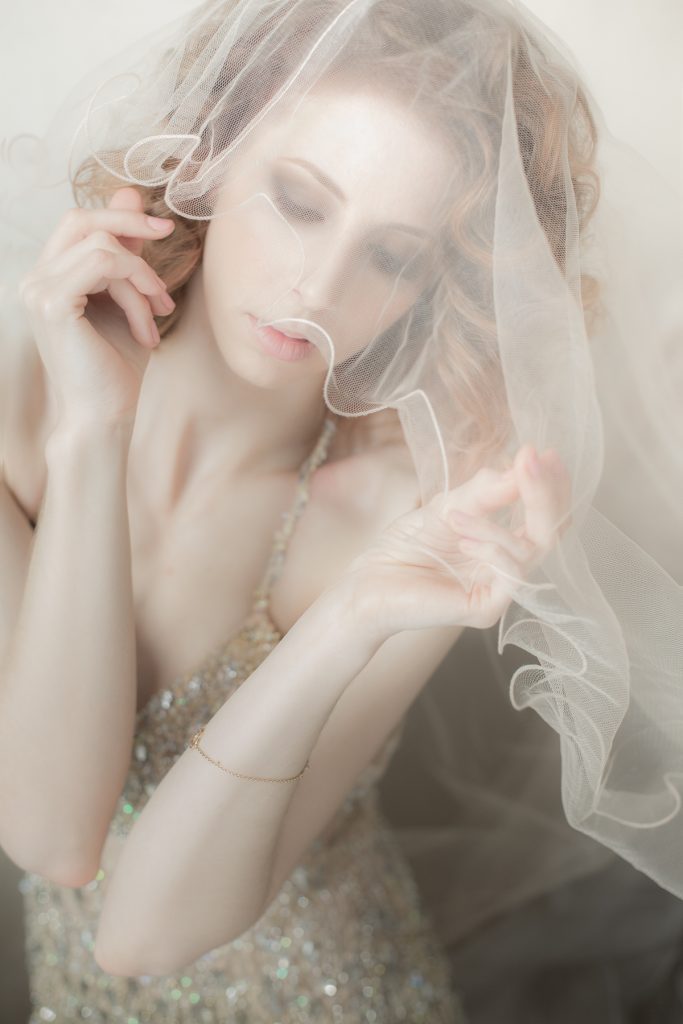 I am a studio photographer. I love my studio, even though it is dark, and I have to use strobes to mimic natural light, I still love it. I have full control over it. The light, the props, my wind machines, the flower wall – FLOWER WALL!!! The fog…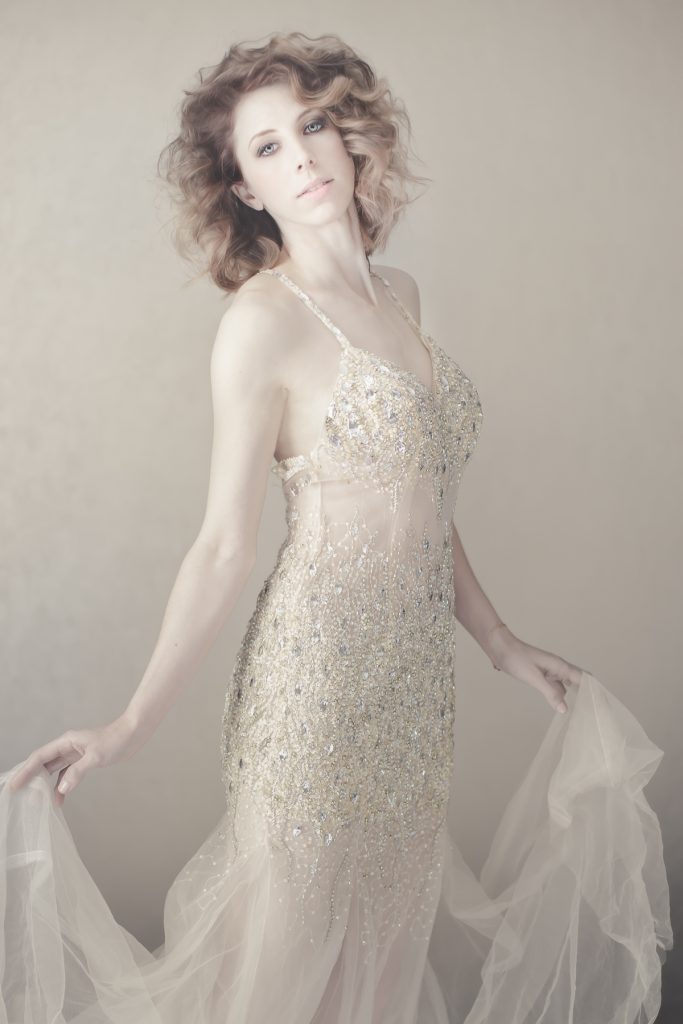 Here – tiniest space. Furniture like mines in a field. Unmovable – seriously we tried.  And a gorgeous opalescent pale golden wall. GORGEOUS.  Mesmerizing.  And we had a dress to match it.  Winning combination.
The session itself was hilarious. She was dancing on a bed. I was pushing myself into the wall trying to make a hole into it to create more space. We balanced, we laughed.
Here is pull back from the previous image – see the bed? 😉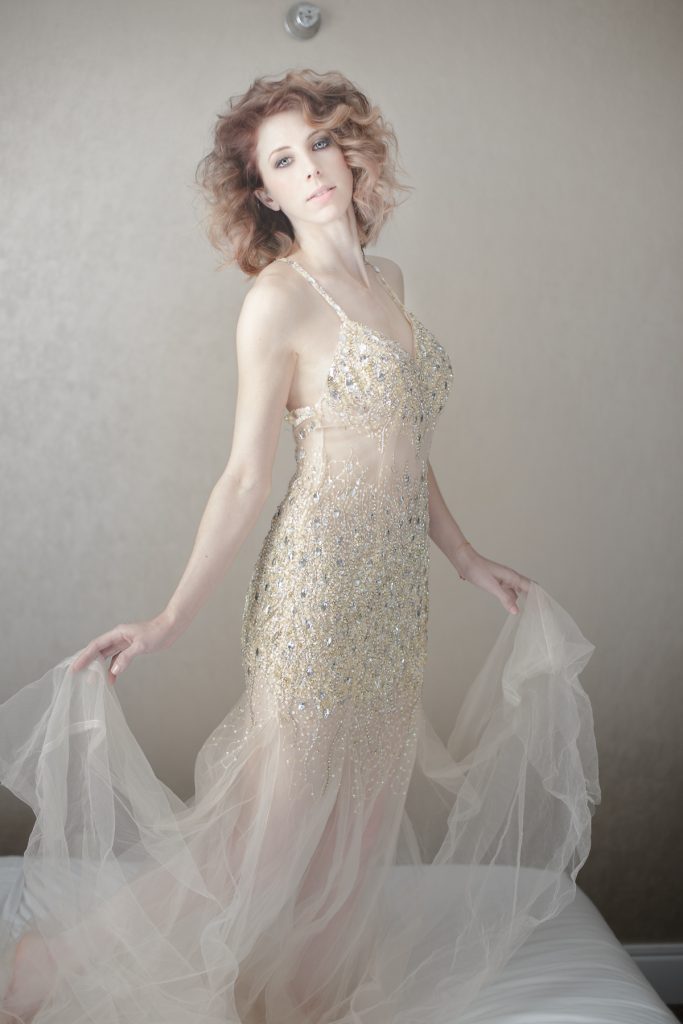 When I think of this session and of Emily – I think "Golden. Soft. Dance. GODDESS". Here is a peek into my folder with some of selected files  – with only 2 edited! The rest are as they were shot, only cropped.
I'm looking forward shooting more on location – in fact very soon, and the location is – Paris. I'm happy to follow Sue Bryce to help with her workshops in France, and to photograph new clients.  Will you be there is April? Write me a line or two, lets do some magic!