Honestly I tried to make a video tutorial – there went my Saturday.  Camtasia failed me. While I'm in search of a perfect, or at least working, screen capture studio, here is a snapshot tutorial on how to work with textures.
   This is one of the recent portraits I shot.  Thank you for overwhelmingly warm feedback! And for your questions!
( Please continue asking! I'm happy to share my way of working.)
    I did not do screen captures when I edited it originally. As you can see we are starting with image that still needs some work.
Normally I'd first do Frequency Separation editing face/body/hair. (Have you seen my actions yet?)
Today we are bypassing this step playing with textures only.
Let's start with Black and White.
…love to shoot with fog! It's magical!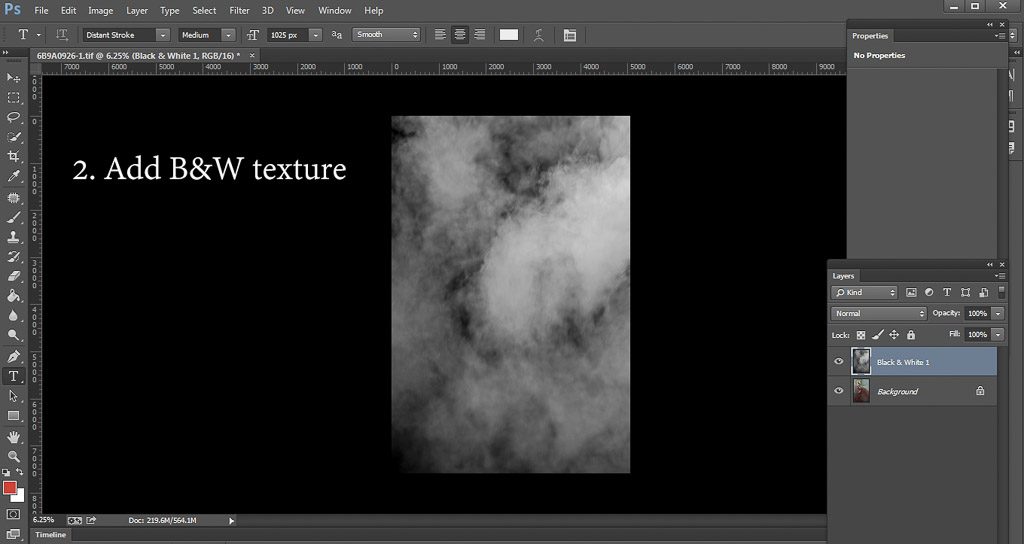 …this is an image of a smoke from a fireworks in our back yard. Love shooting my own textures! Do you have your collection?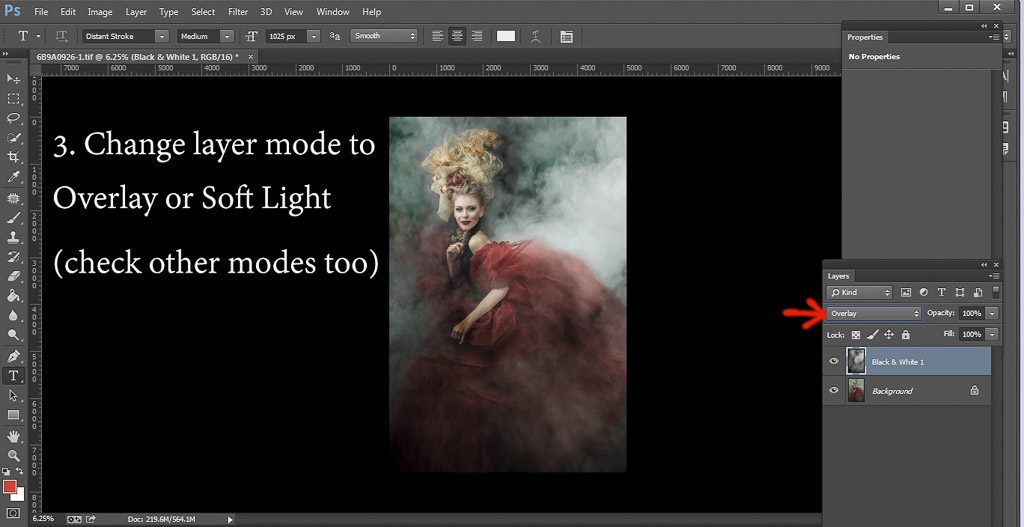 …my go to are Soft Light, Overlay, and sometimes Screen. Here we have issue of uneven texture on her hands and face.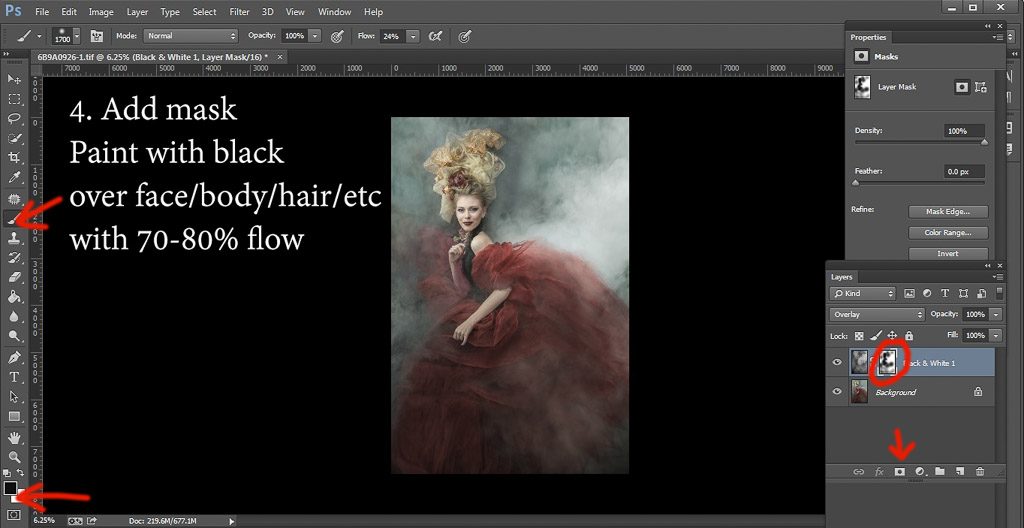 Mask the offending texture. Use lower flow (20-30%) if you want to soften the texture in other areas.
And now – textures in COLOR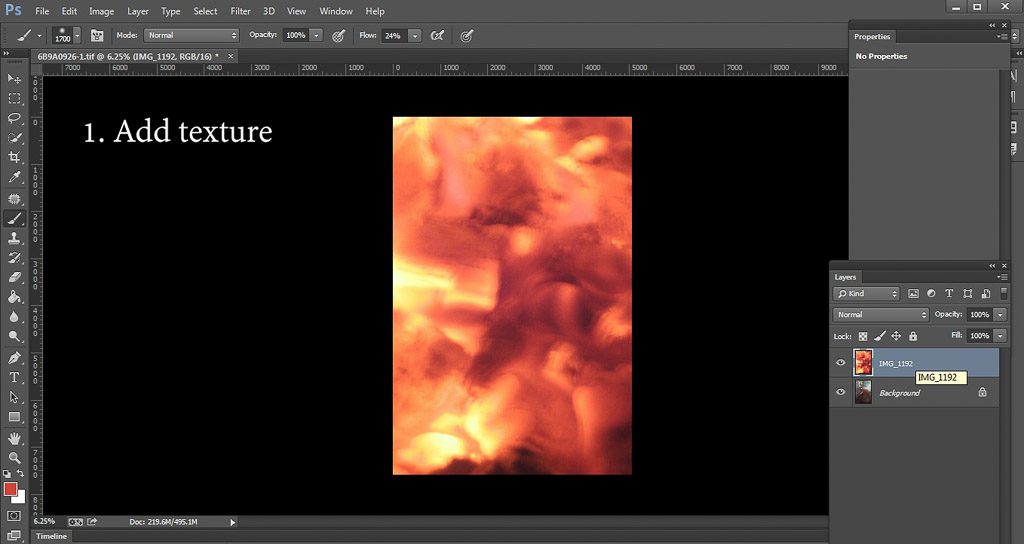 …by the way, all of my textures are saved with color being preserved. Very useful. This one was shot with my Iphone – fire in the fireplace.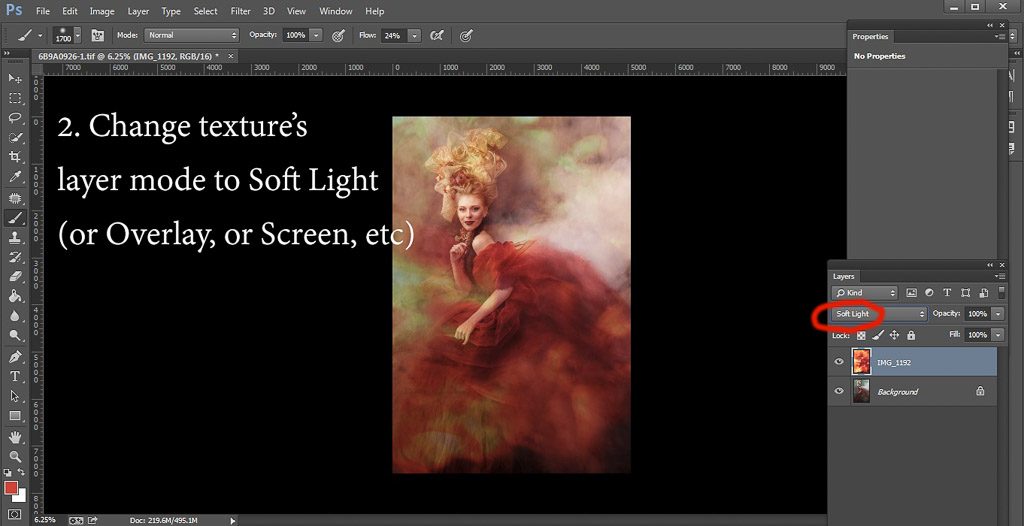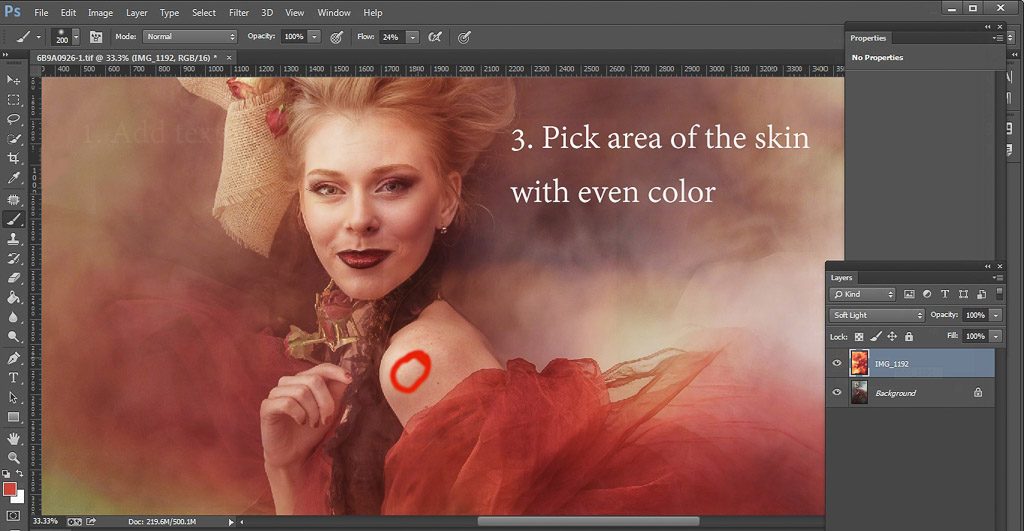 inspect the image, pick tonality you like, remember the spot.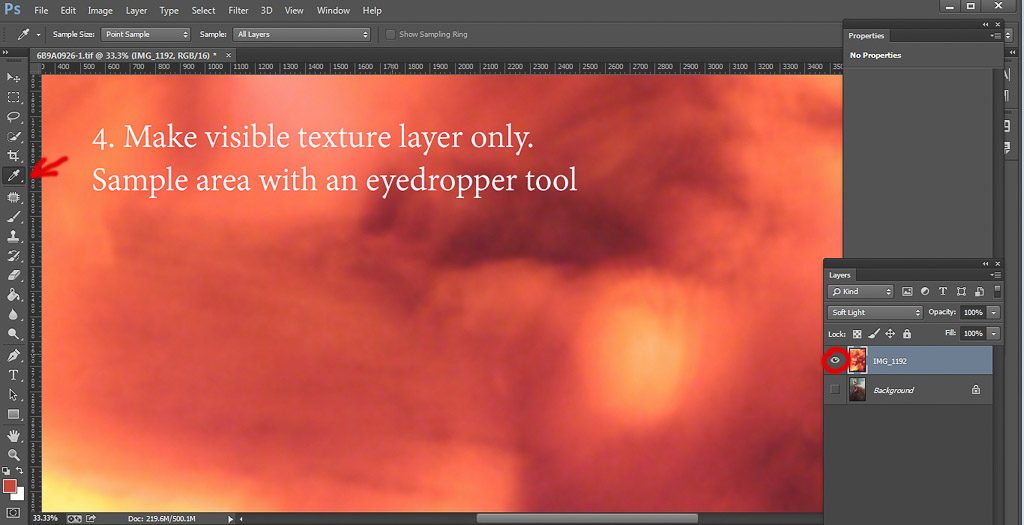 If all layers will be visible, your Eyedropper with sample combined color, and we don't want that. We need only color from the texture itself.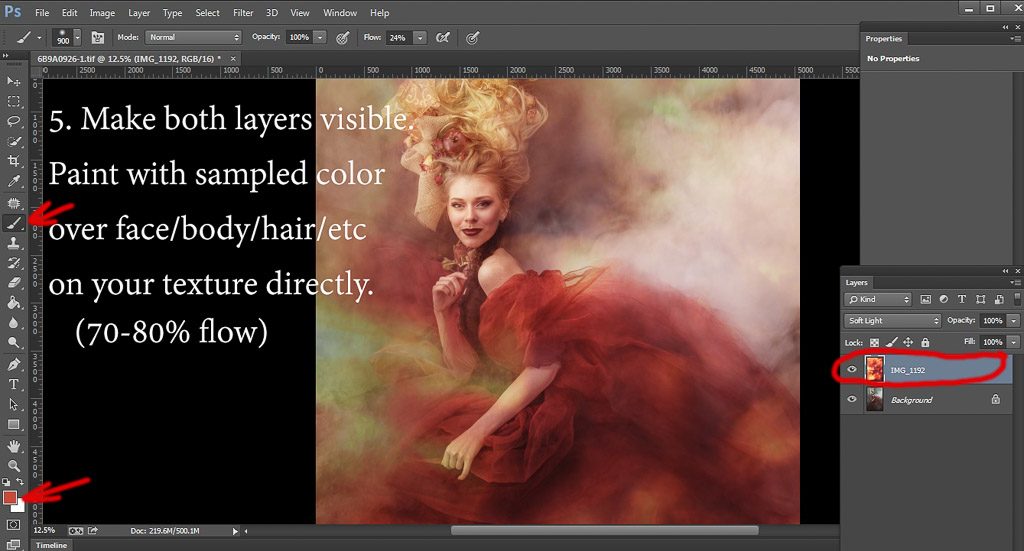 Paint directly on your texture layer. It is that simple.  Check out uneven color on her hand – indeed we need to even out tone!
One tip – if you want skin color to be less saturated and lighter/darker, pick color to the left and higher for lighter, and lower for darker.
Play with it. Just stay within same hue.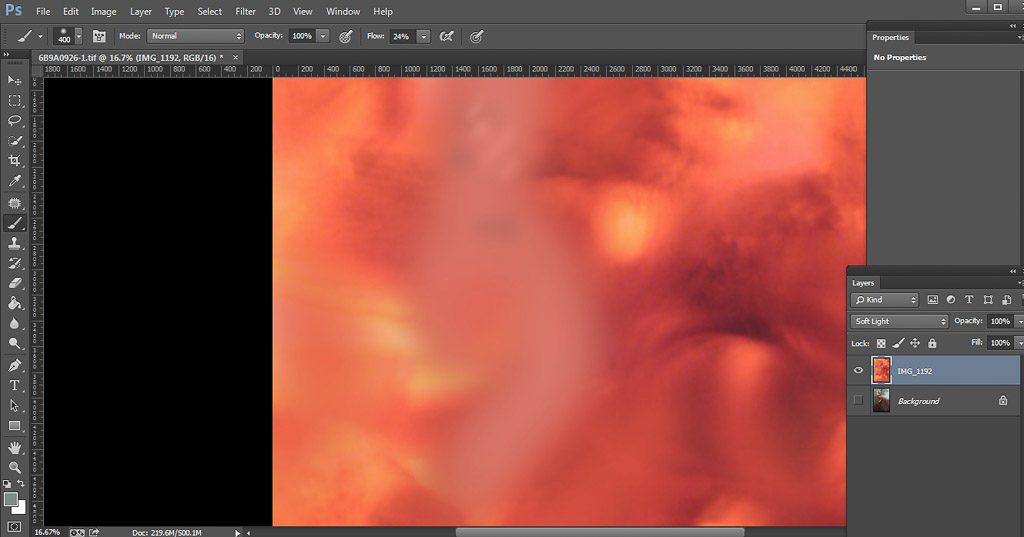 This is how my texture looks now. See – I painted directly on it.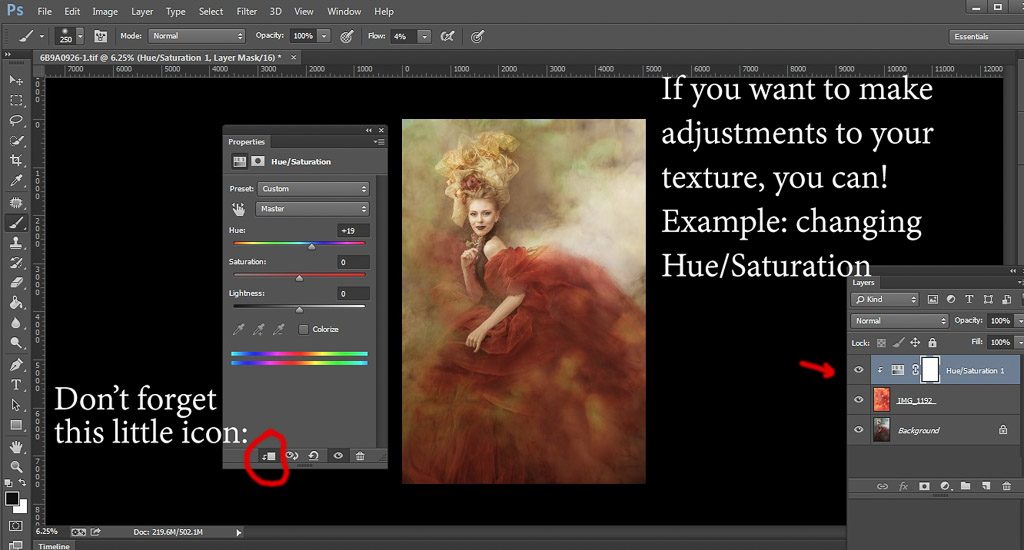 And done!
Questions? Comments? Stay in touch!