We laughed so hard I almost cried… at the wine tasting. I wish I could give you a taste of our sommelier's (and winery's owner, as I later learnt) Joseph Maxian's sparkling humor, yet this is something you need to experience first hand. Add to it fantastic wines and atmosphere of Fine Arts museum with old world elegance in decor… you'll get how enchanting the place is. It's local, just drive to picturesque Erwinna, PA.  Don't forget to visit Frenchtown, NJ (5 min. away) and New Hope, PA (26 min. away) while you are there. And now you have a recipe for glorious long weekend away from craziness of the shore. 😉
For the next two months I'll be one of the artists exhibiting at the Sand Castle.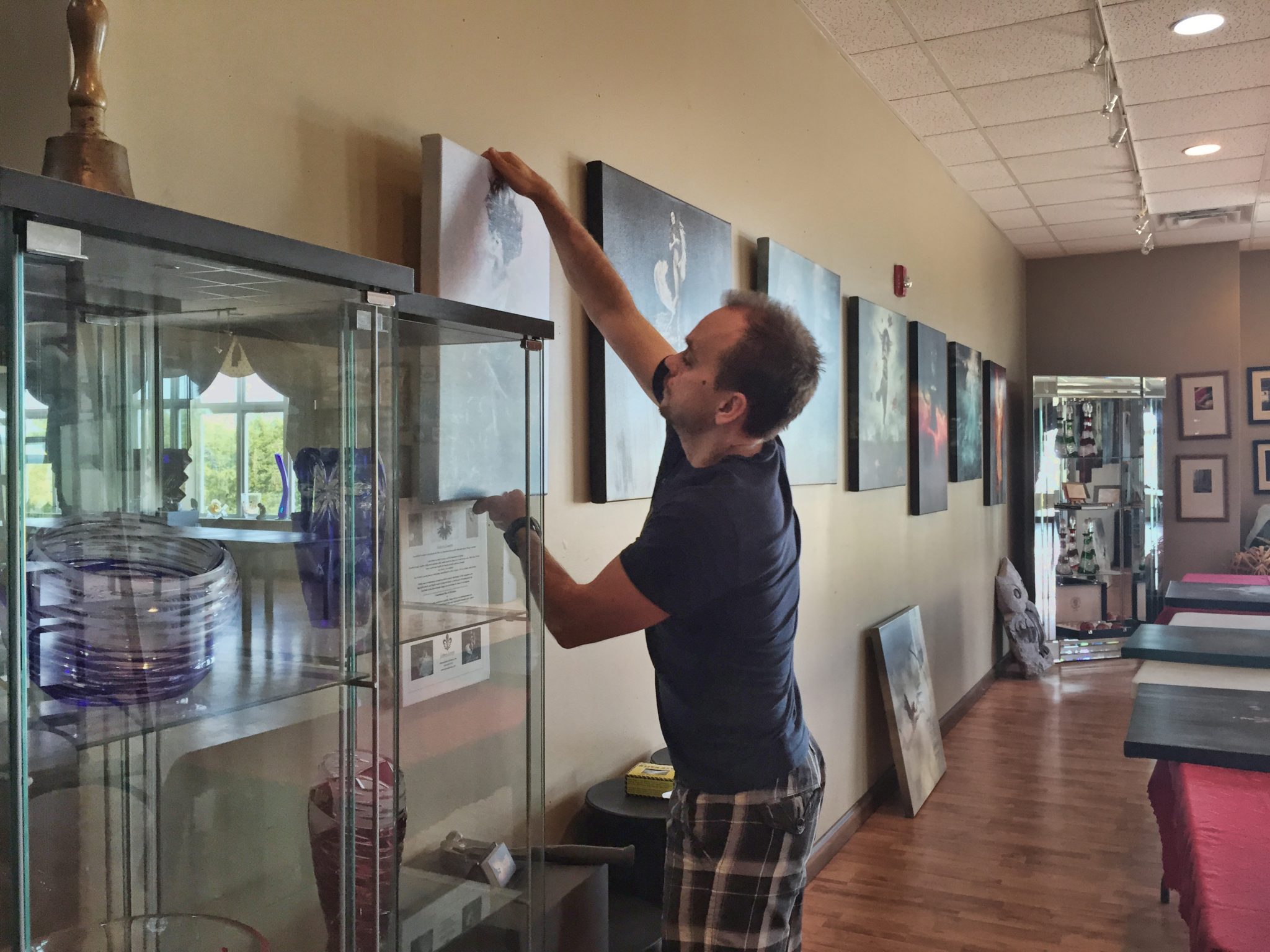 All of the works are signed limited editions, and if you like one or two of them, talk to the winery staff. And I want you to know that your decision of being a patron means a lot to me, as you enable me to continue creating…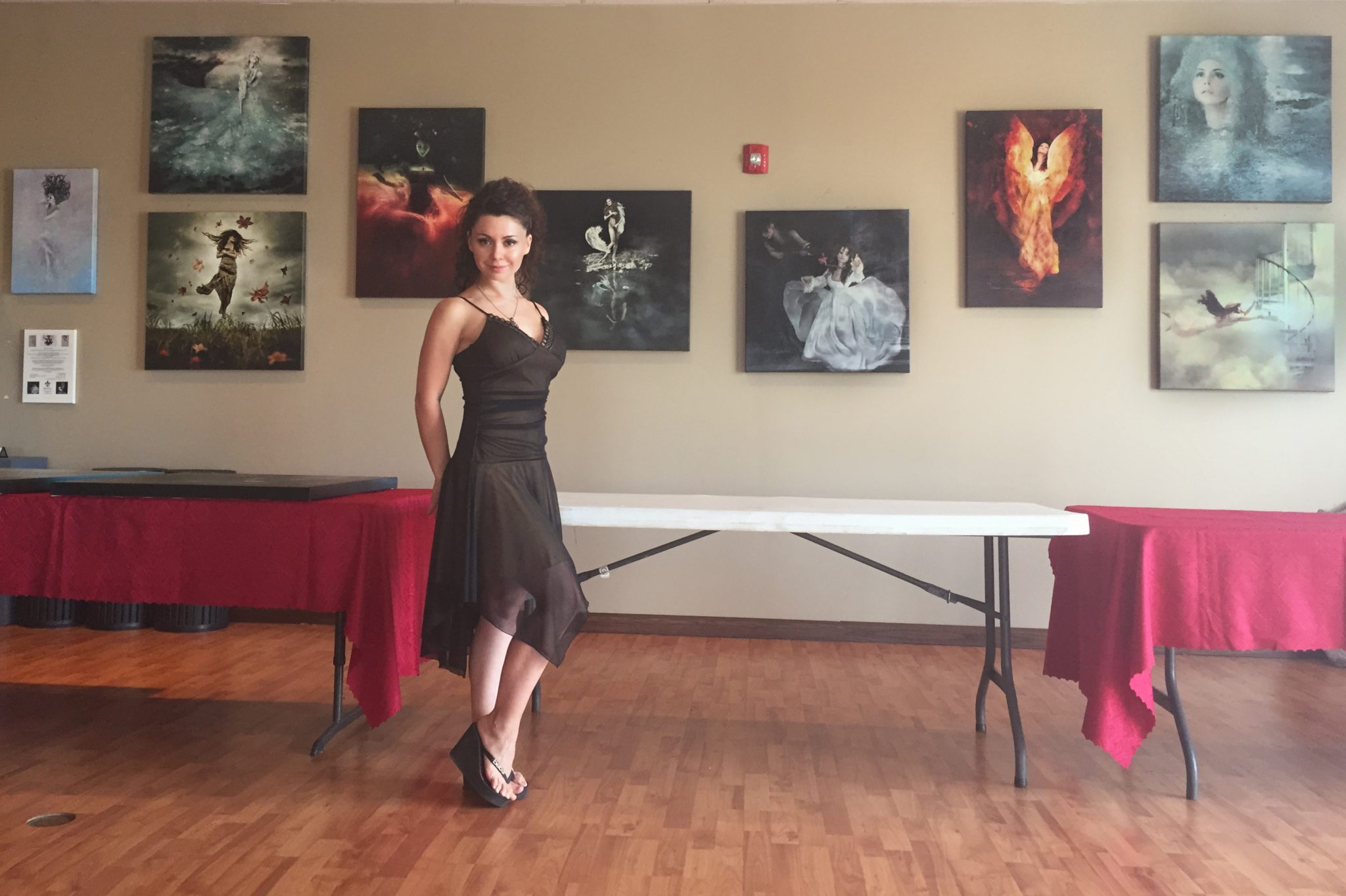 Works that are exhibited, all gallery wrapped canvases: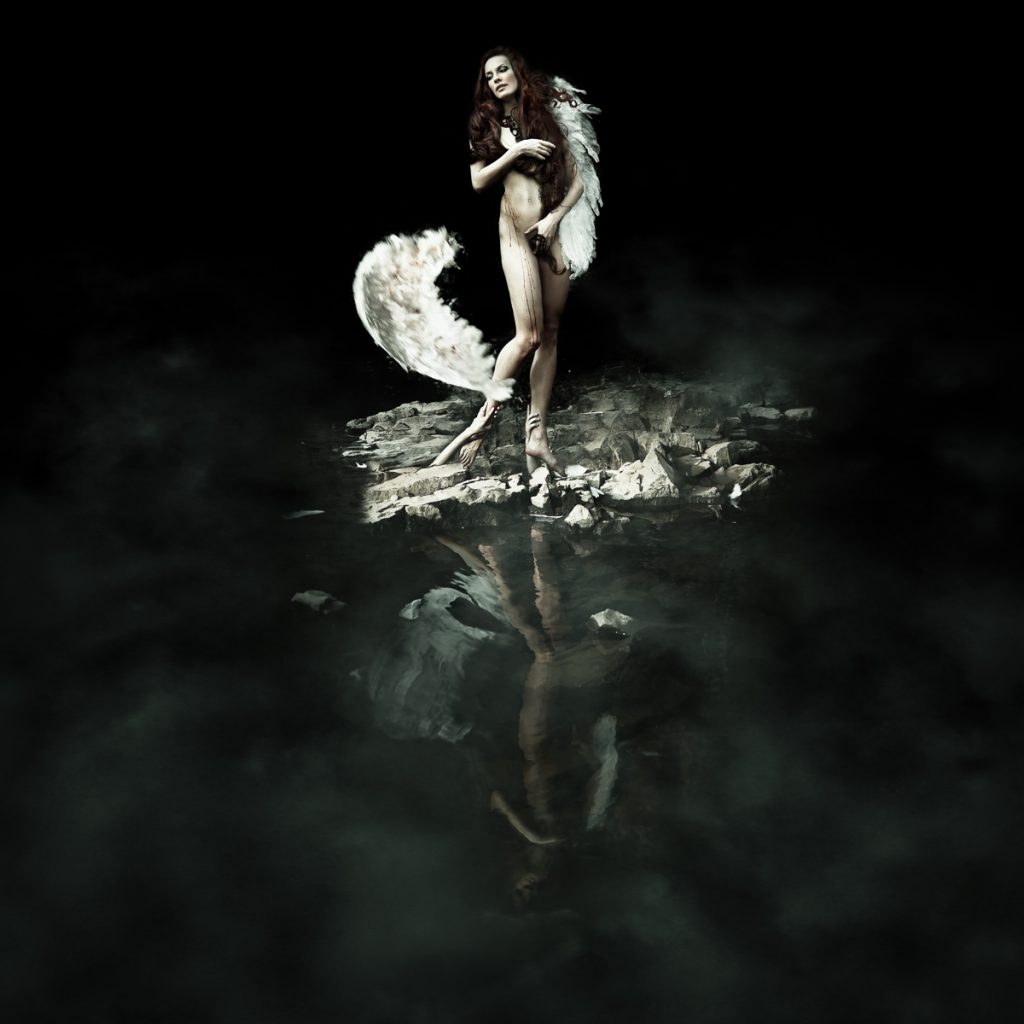 The Birth of a Woman, 2014
Limited signed edition of 7
mixed media
This is work that is dear to me, it was exhibited internationally. It won WPPI competition 2nd place in composite. It was shot outdoor, the water, rock island, falling wing, the reflection – it all was there.
It is a visual of how I see women and why I do photography. I see women as angels, muses, and the embodiment of beauty. Brutal  realism of life and a mundane daily routine makes us forget who we are in our core…
that's why I believe every woman can benefit from having beautiful portrait of herself…  as a token… as a reminder. You're worth a poem, you are worth being immortalized in a Fine Art piece. You're a mystery and a dream.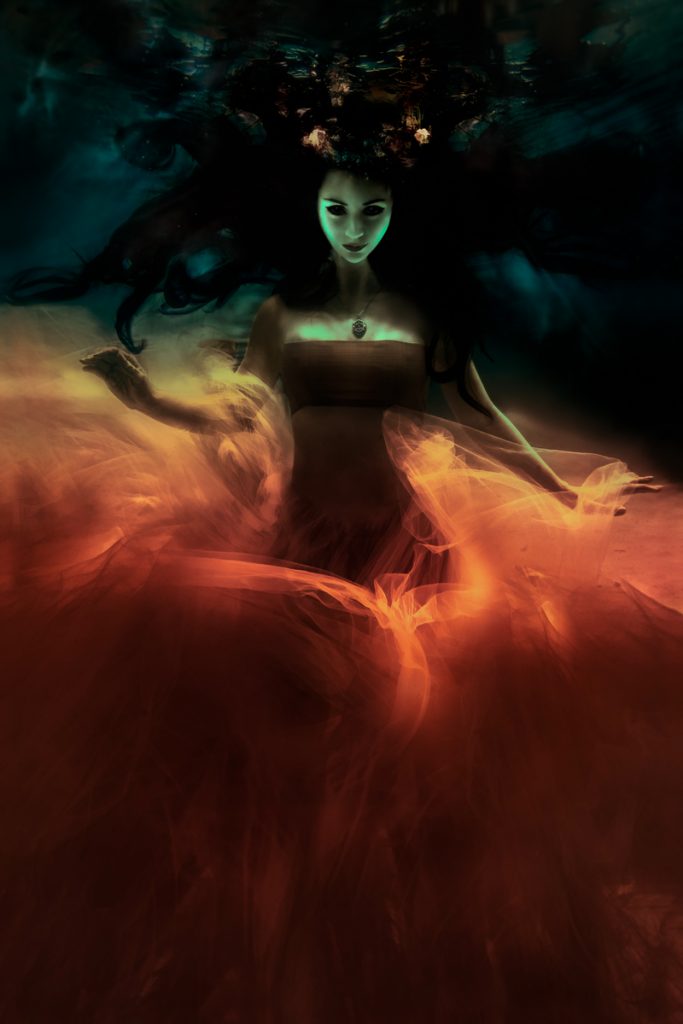 Dark Magic, 2014 Gallery
Limited signed edition of 7
This work has about 16 photographs in it. All shot underwater during collaboration with Todd Aaron Photography, amazing landscape photographer.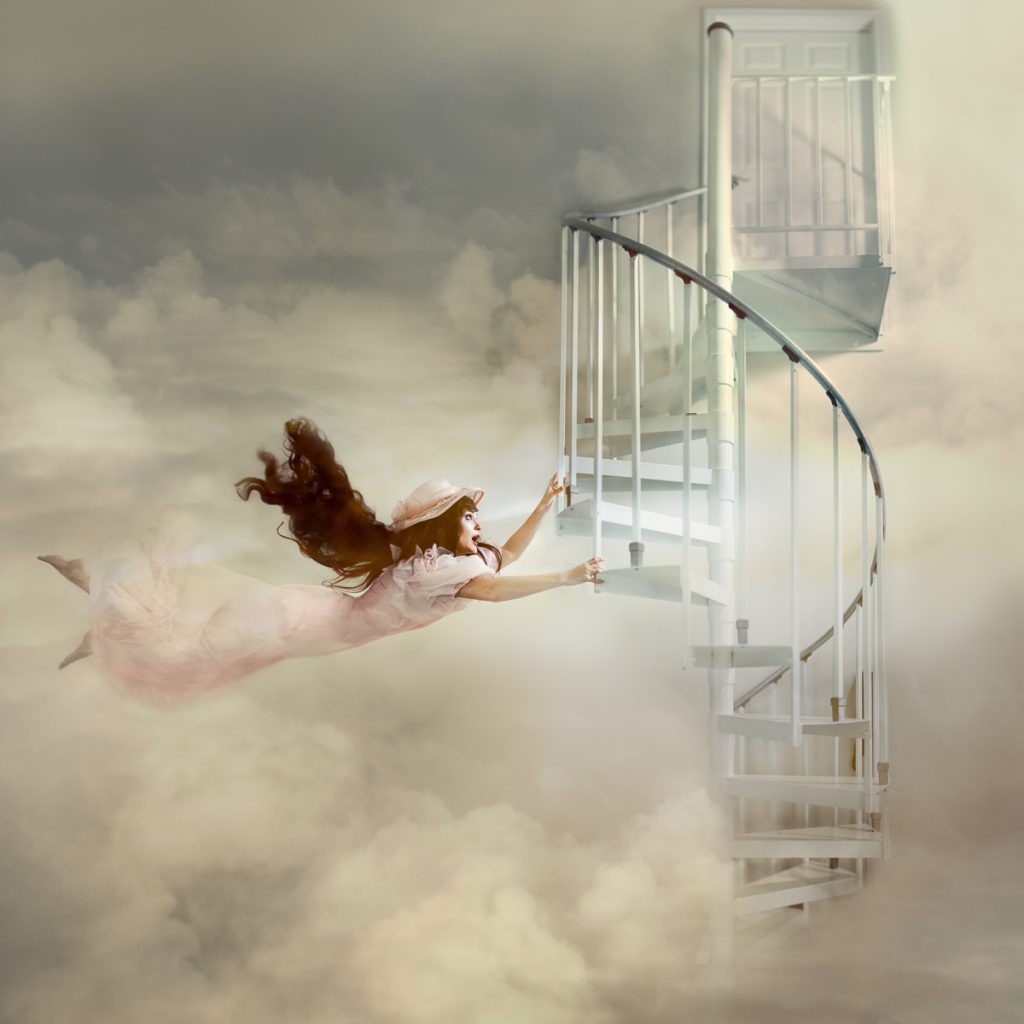 Access Denied, 2014
Limited signed edition of 7
We strive higher, we want to feel realized. Climb up, even if you'll see closed door, you'll find yourself in the clouds.
Life is multidimensional,  lightness might have dark meaning, and otherwise. I hope you see this message in my work.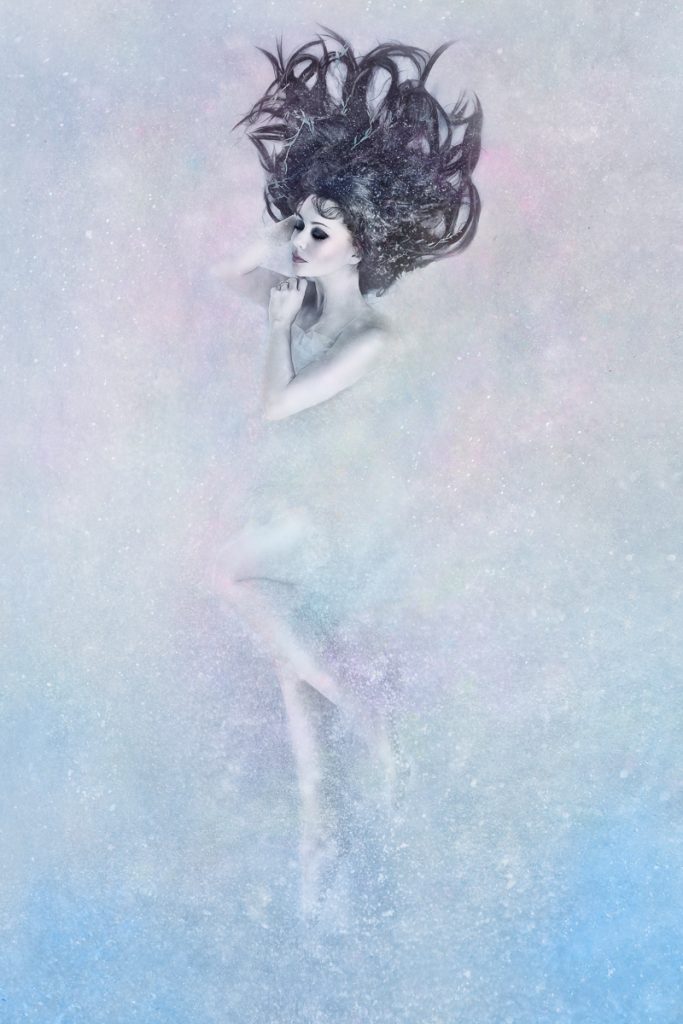 Spring Dreams, 2014
Limited signed edition of 10
mixed media
Fell down, fought hard. Time to recharge. There is always another spring ahead.
Girl Rising, 2014
Limited signed edition of 7
Shot in Texas on a beautiful stormy day. She wears burlap gown I've made for this shoot.  Meaning is on its very surface 😉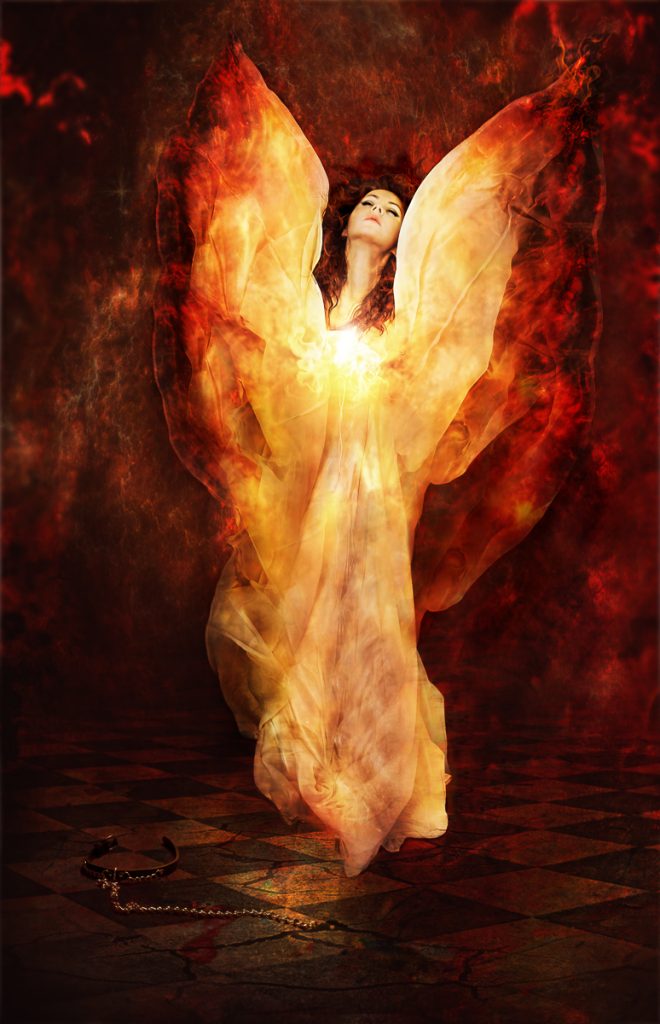 Flying in Love, 2014
Limited signed edition of 7
Name says it all. It is a symbol, reminder, permission to experience fully, letting go of imposed boundaries.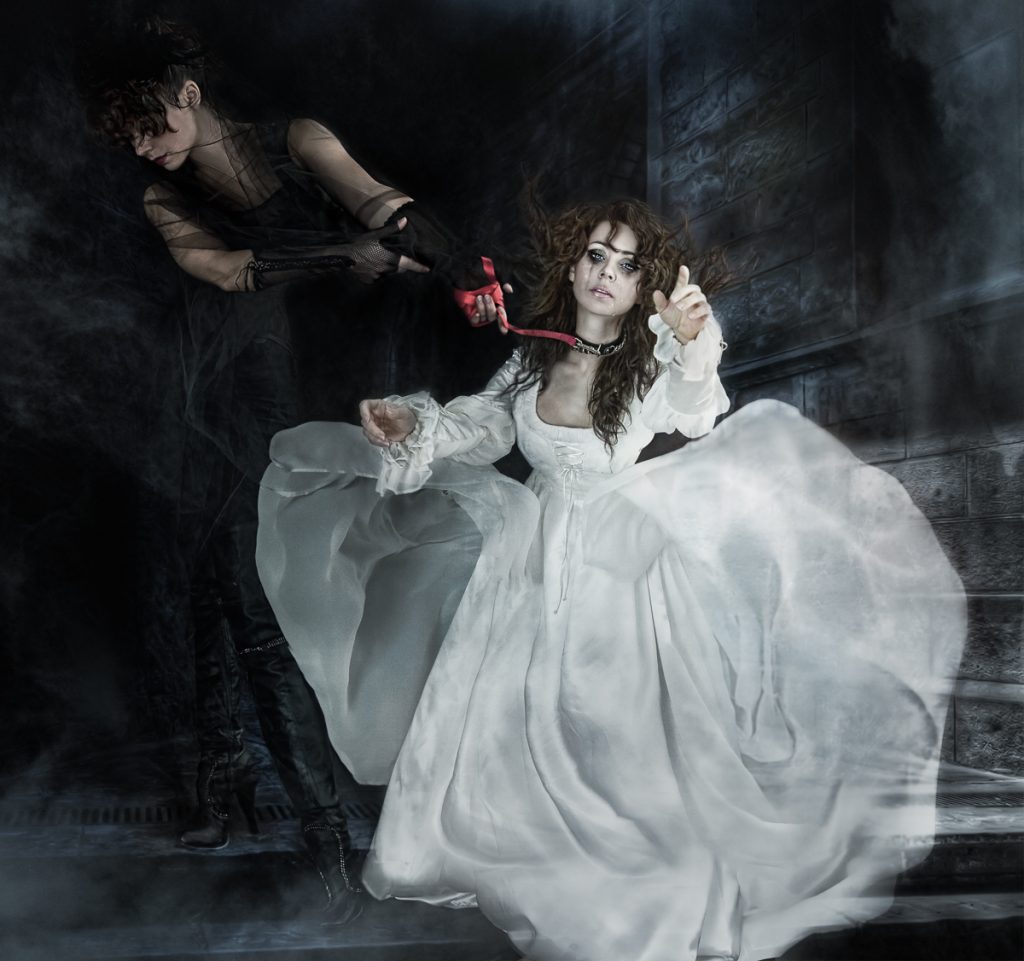 Self-Control, 2014
Limited signed edition of 7
This one gets the most "why?-s" People see different meanings, light versus dark, how we stifle ourselves,  tales of forbidden love.
What do you see?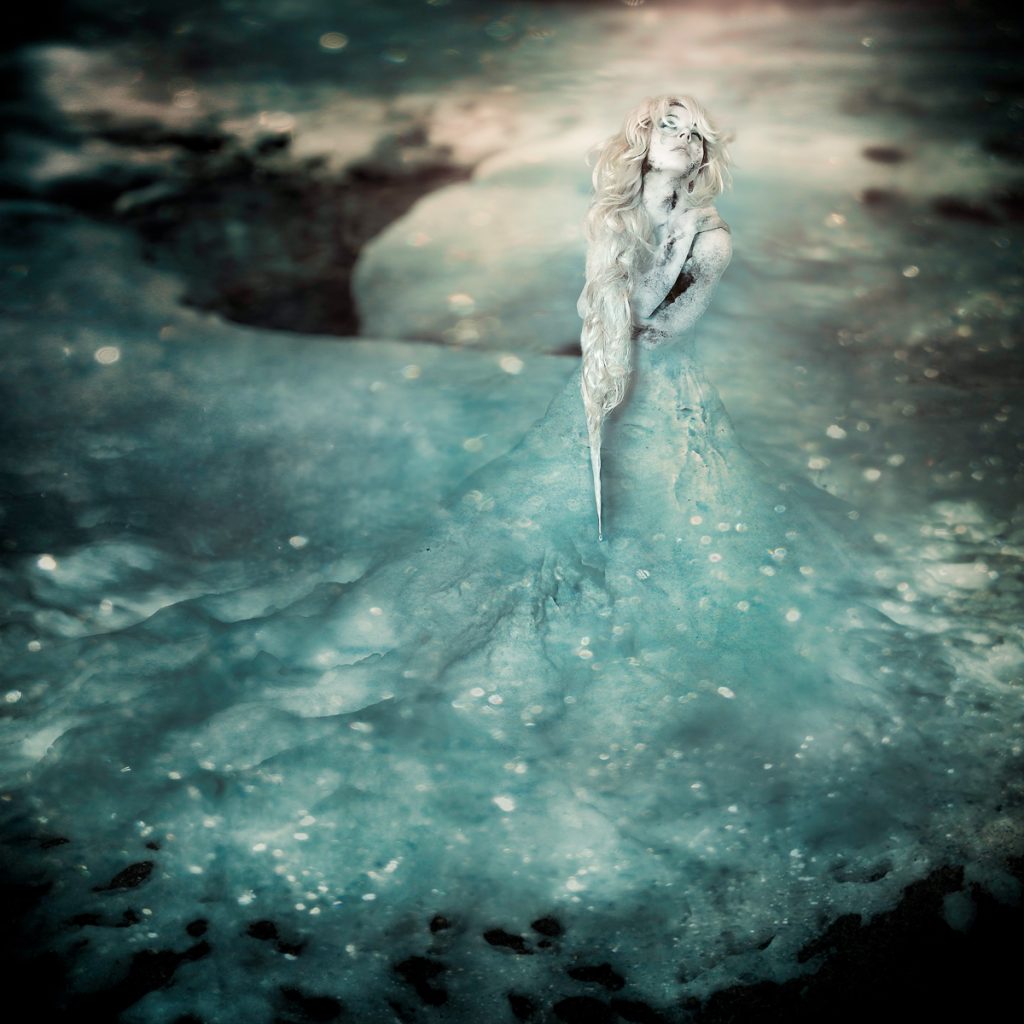 Farewell, 2014
Limited signed edition of 7
There is a Russian folk tale about Snow Maiden, daughter of Winter and Spring. She wanted to live among people, to learn their songs. She fell in love, but as soon as she did, she melted away into a thin fog.
To love is to risk…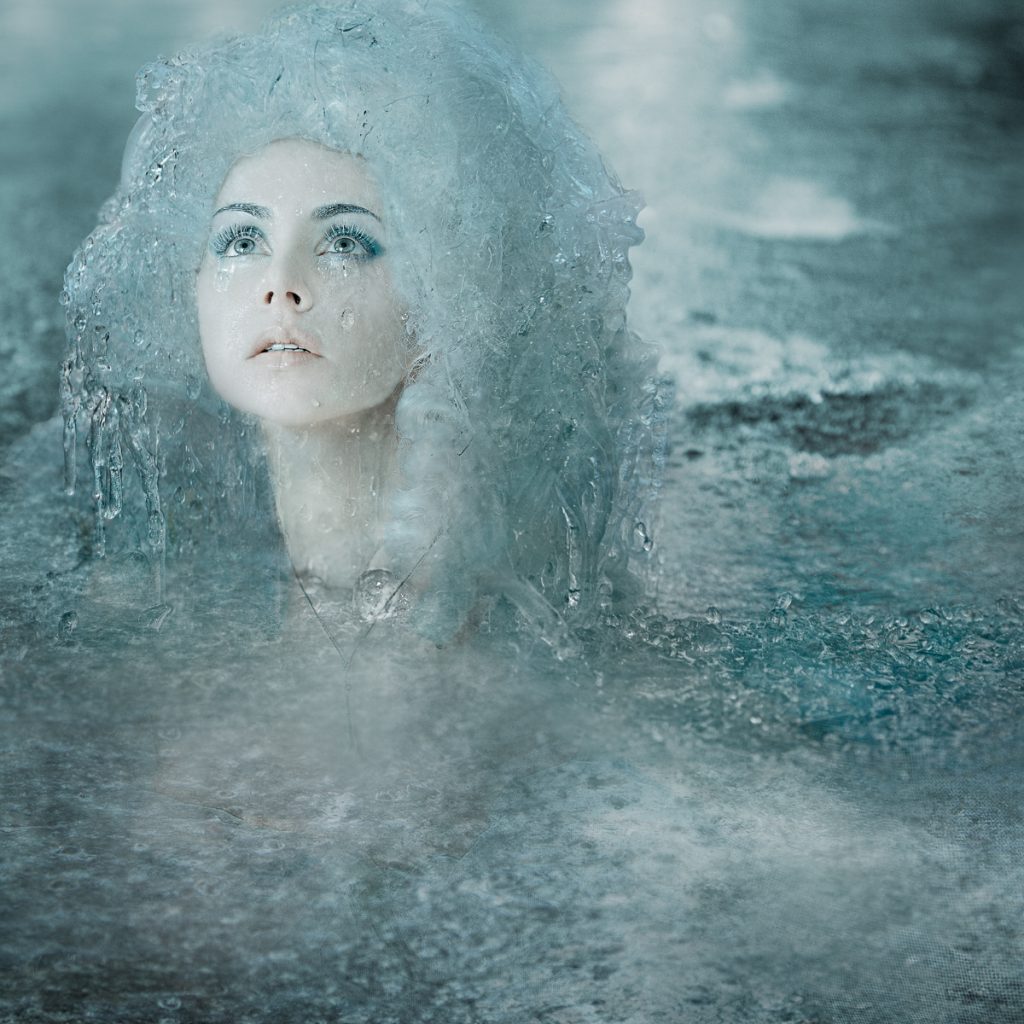 The Snow Maiden, 2014
Limited signed edition of 7