After the short walk on the lawn door opens and voila – you're in.
View on your left – this area will be handy after you'll be done with make-up and styling.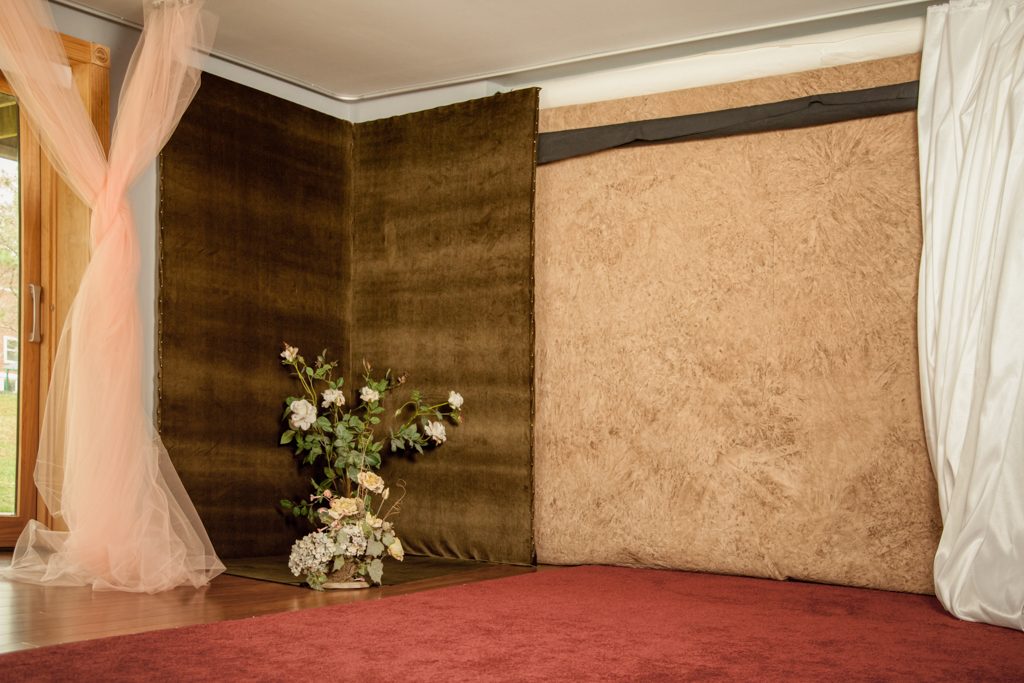 Oh, make-up area. Not a bad view, huh? I had my make-up done there once, still remember relaxation to the point of "Aaaah". On the tray you'll have fruits/chocolates and drinks. An hour of pampering…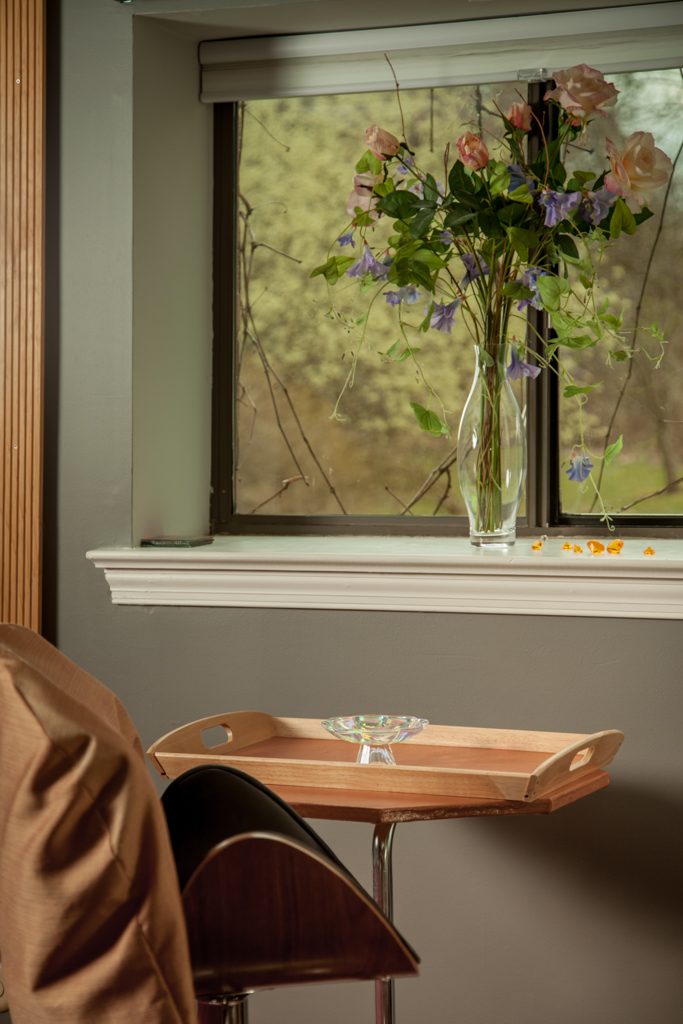 Nearby you'll see my stash of flowers.  Think of the portraits we can do…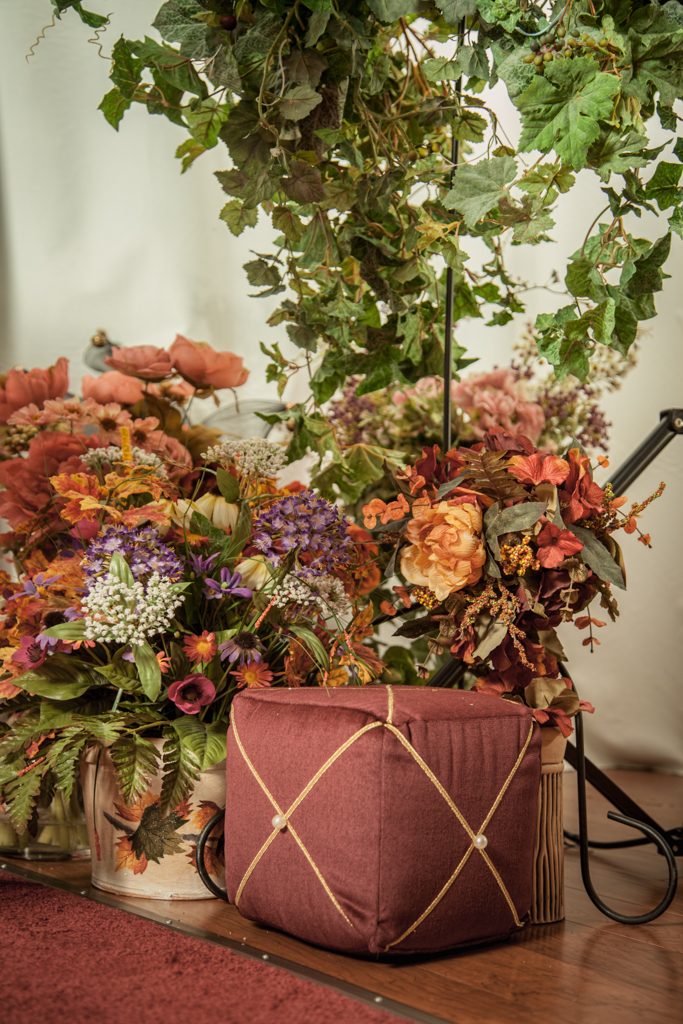 Left to the make-up chair, passing huge mirror … (Have you seen portraits done with the mirror? Would you like this experience to be part of your session? Sure!) Lets get closer to this glass thing on the right…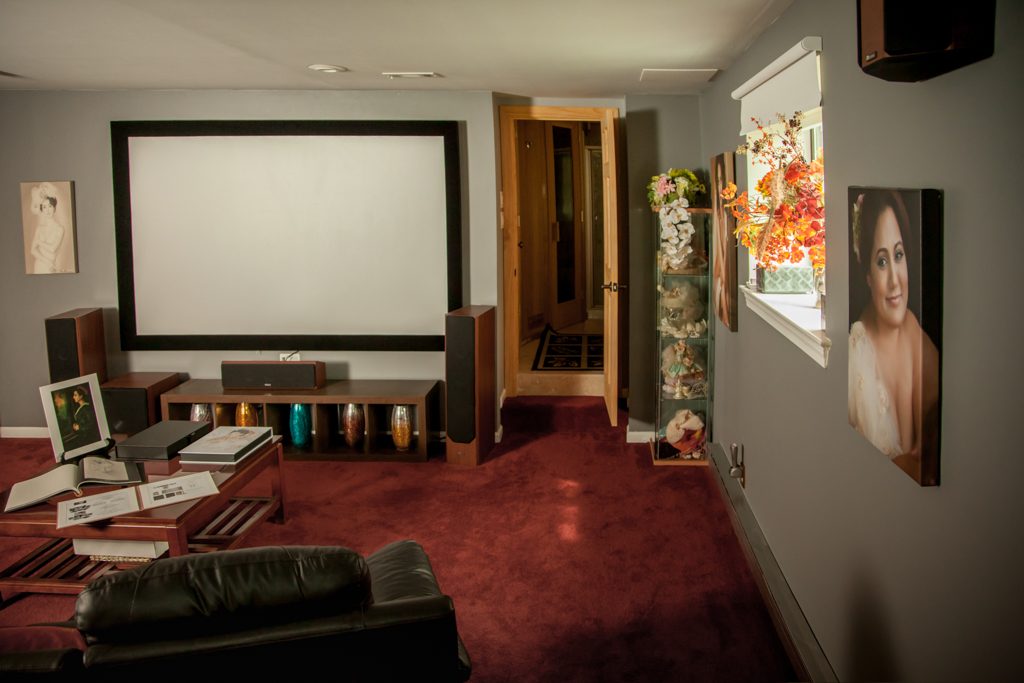 Crowns, hats, fascinators, rose necklaces, shells, pearls… endless. All for you to choose from.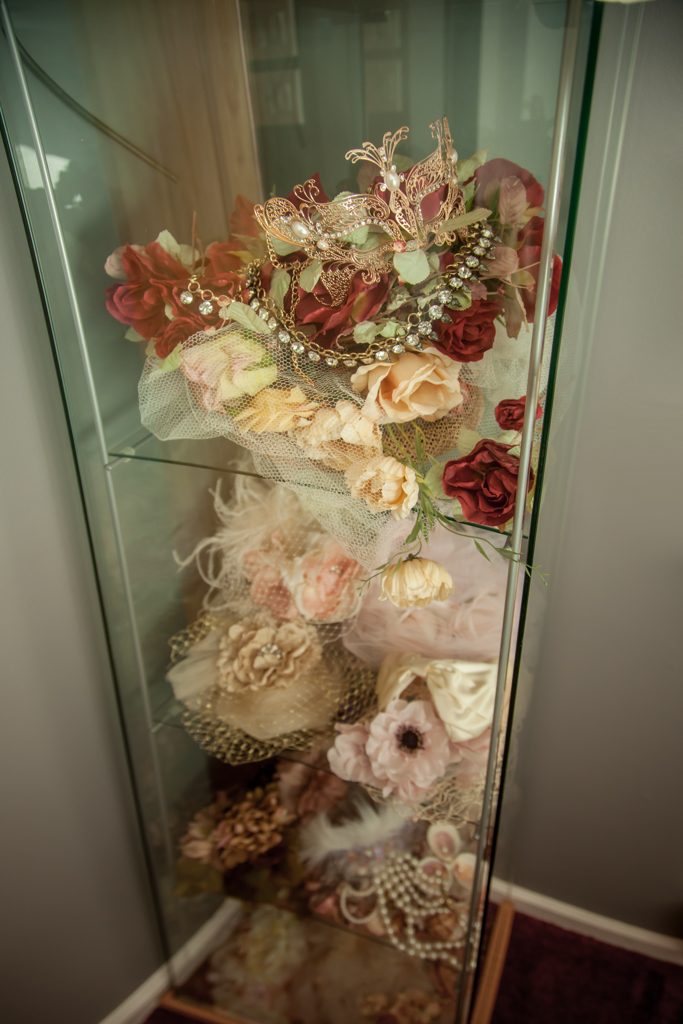 lets take a closer look…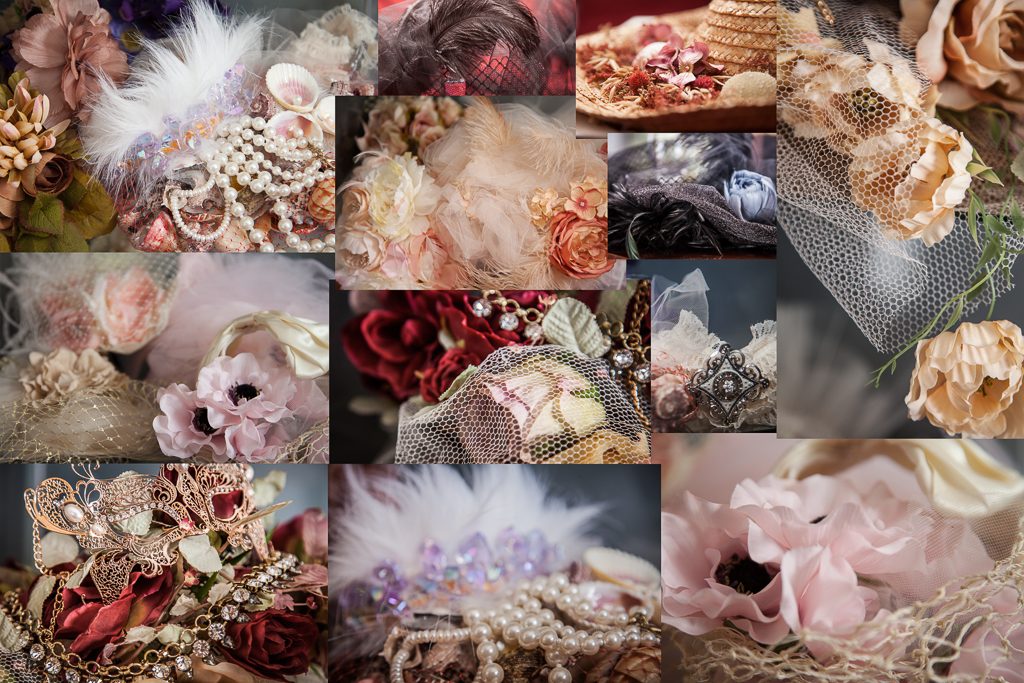 some can feel intoxicated on pink and beige… I'm one of them… yet used sparingly these items can help to create one of a kind portrait.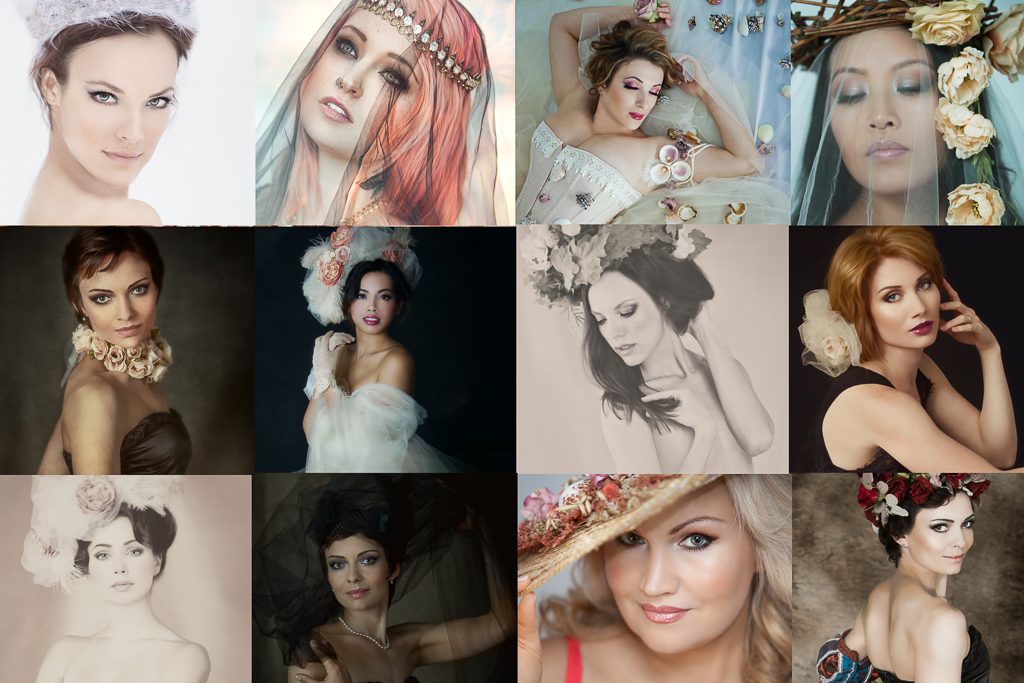 And while we're looking at all the fabulous little things… here are my skirts. It's a rare woman who is not choosing to use one or two during the session…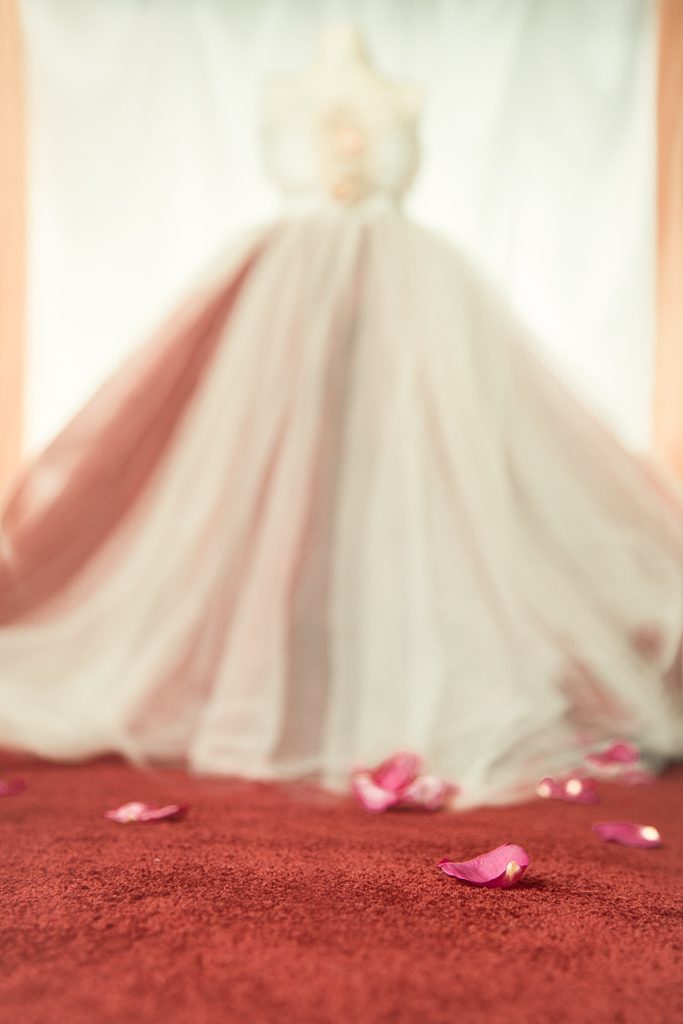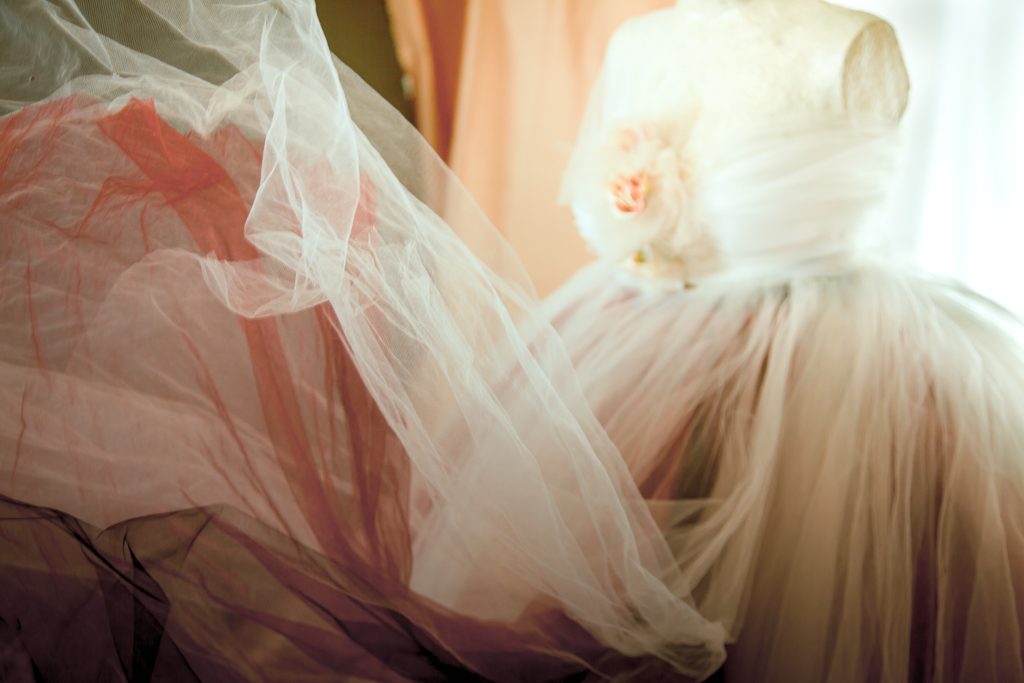 …for they help to create such ethereal images…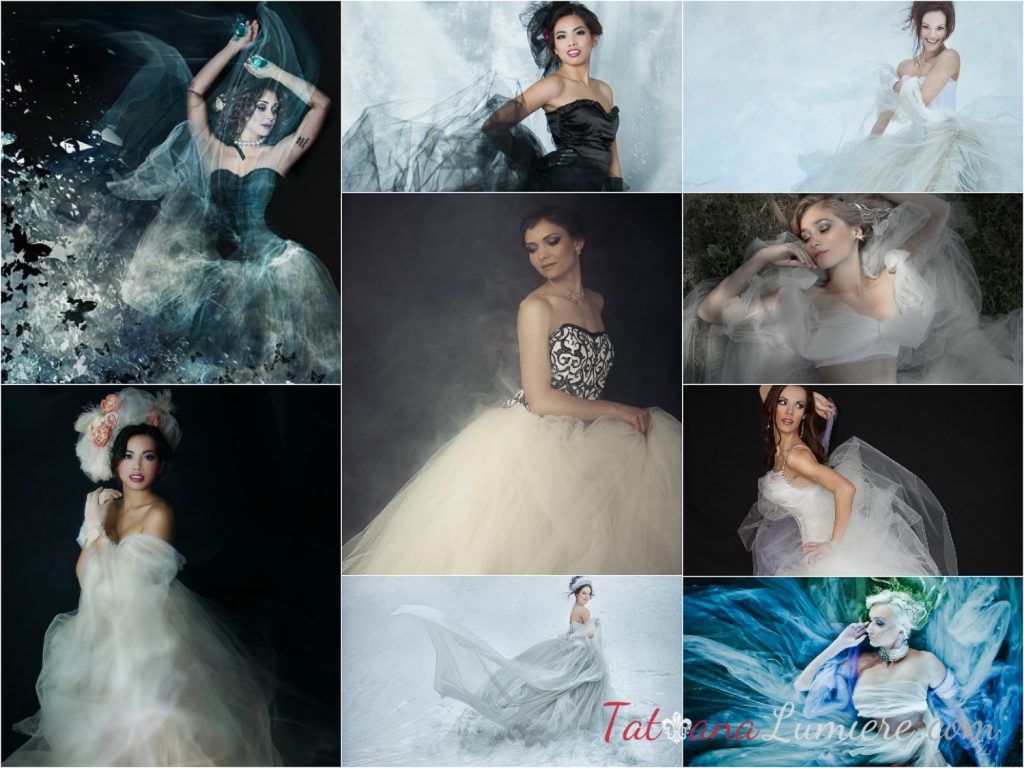 And here is the area where you'll have first look at your portraits…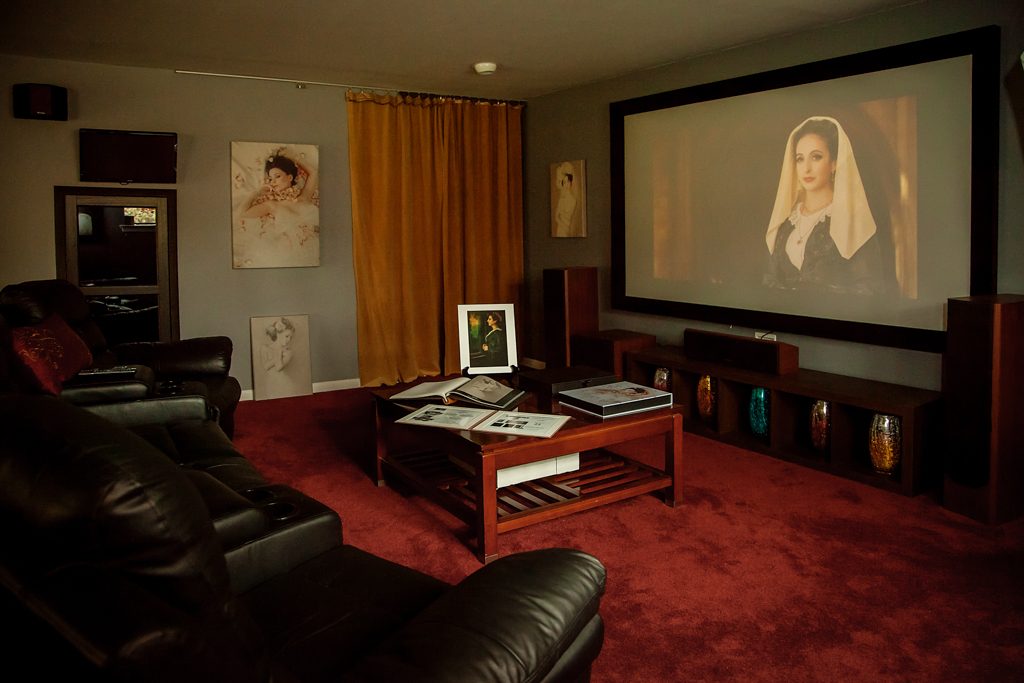 Questions? Shoot.
Thank you all my dear clients for the joy of co-creating with you.
Most props are done by me, with several fascinators done by Angel Kissed Designs.