Have you seen Von Wong's shoot for Smugmug.com? No? NO? Go check it out. Warning though – you might start dreaming of it. Like I did.
I got obsessed with it. I wanted to try similar light set-up. No, we don't have $20K equipment, and did not built rain rig… yet. (on a side note – I'm sure Von Wong would have delivered same level results with any lights, because it all comes down to imagination, skills and taste, hardware is secondary) We used our old Alien Bees starting with set-up similar to provided by Von Wong in the aforementioned blog post.
While the main interested was in achieving dramatic look of a subject, effects of water and fog were of interest too.
One lovely Sunday night Alexander, my better half, and I decided to play in the studio.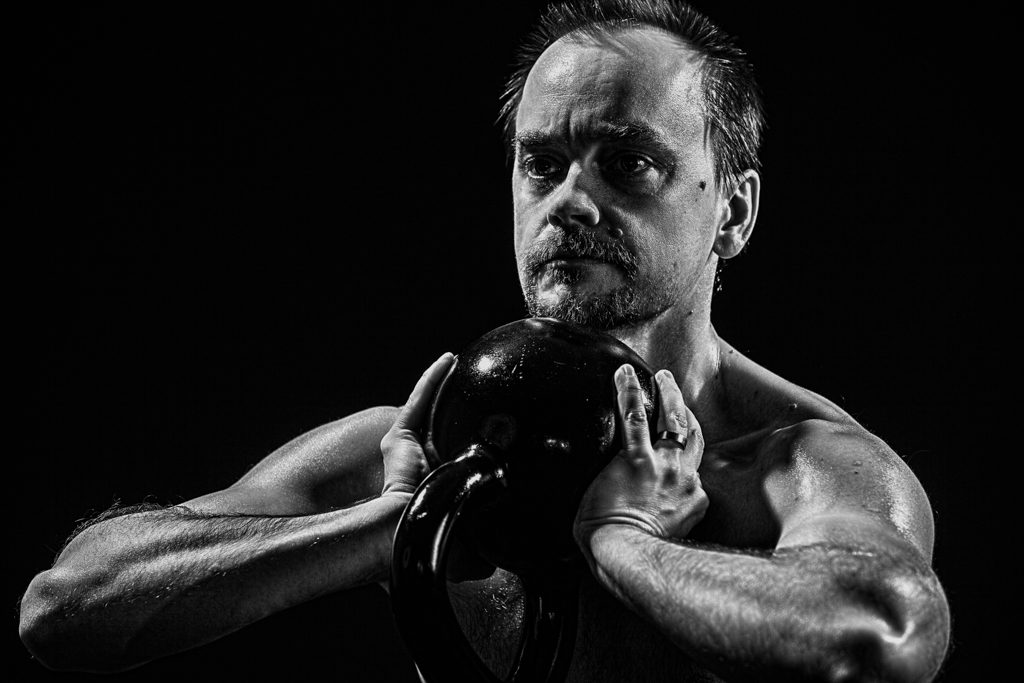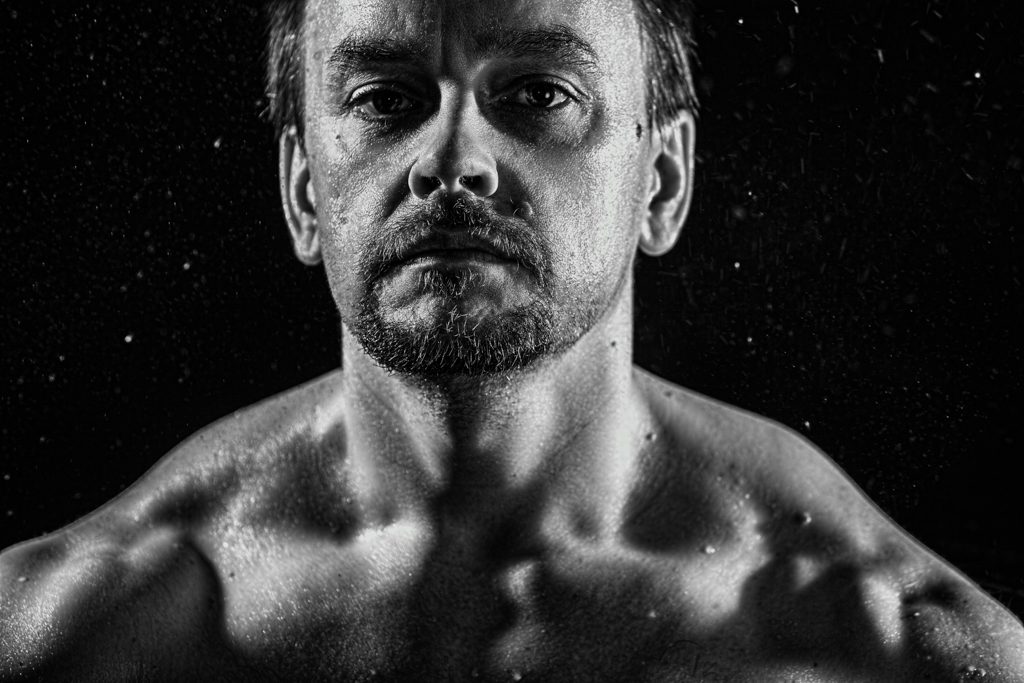 Sidenote – Von Wong captured regular people, not professional athletes. It was interesting to see what this light set-up can do for us.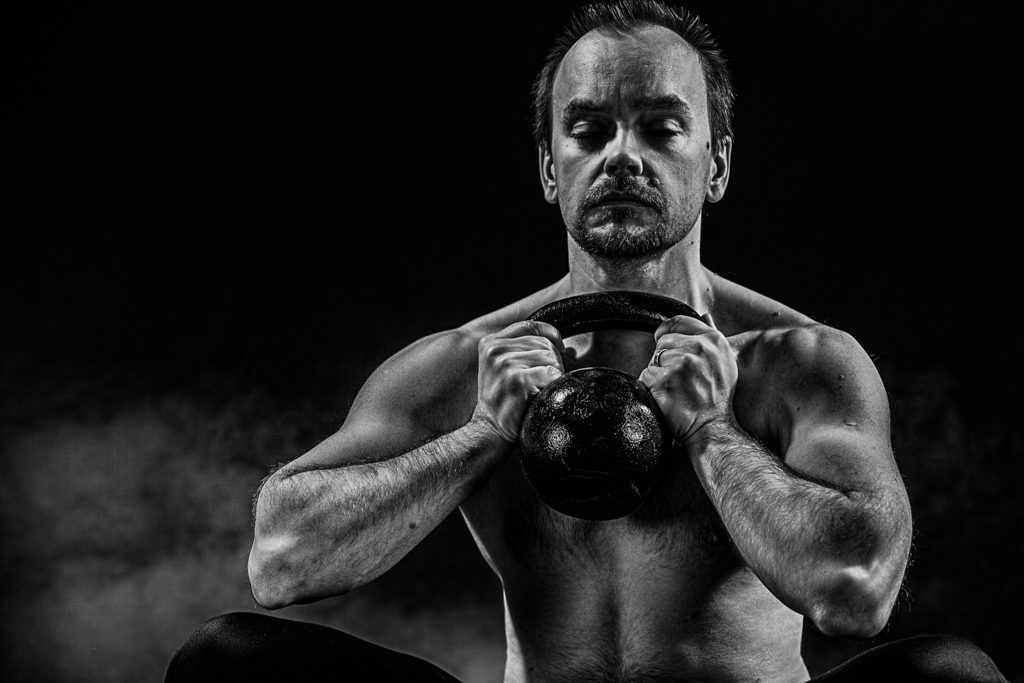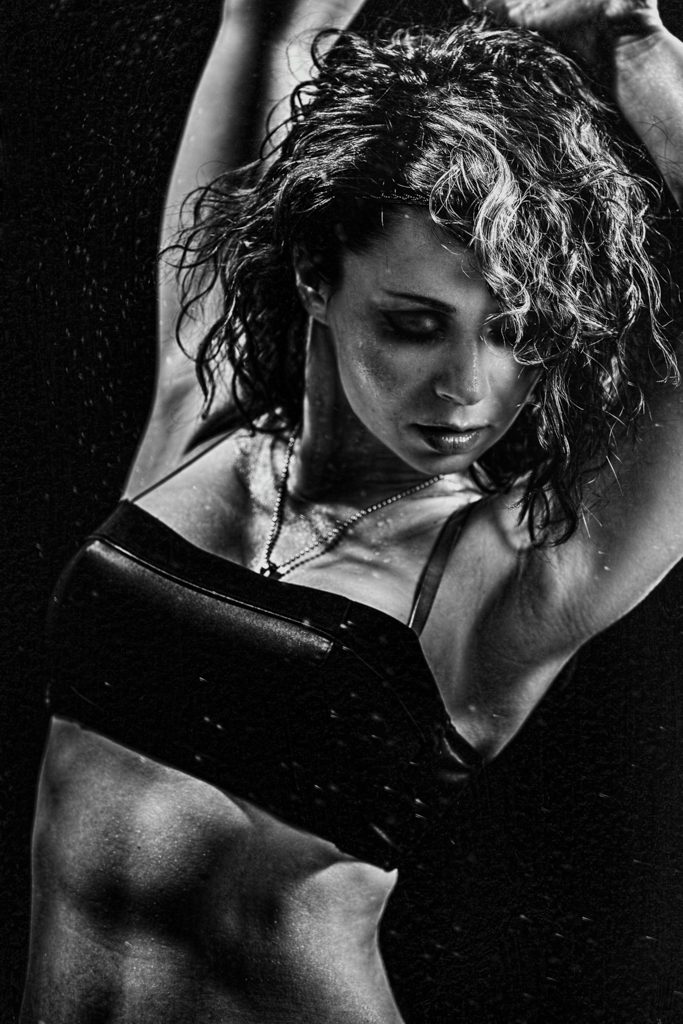 …Seeing some definition in my abs was a pleasant surprise. 😉 This light can do magic!
As you see in the above image we did try to add water. Tiny amount, suitable for our cozy plush studio: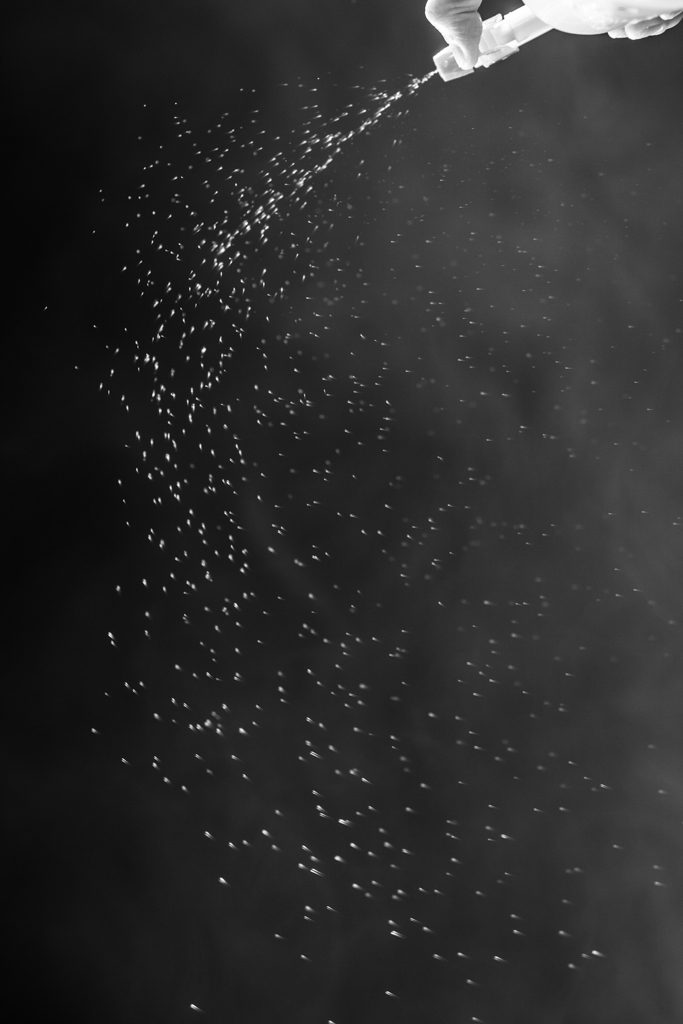 With some added texture and wet skin it looks way more interesting than without water…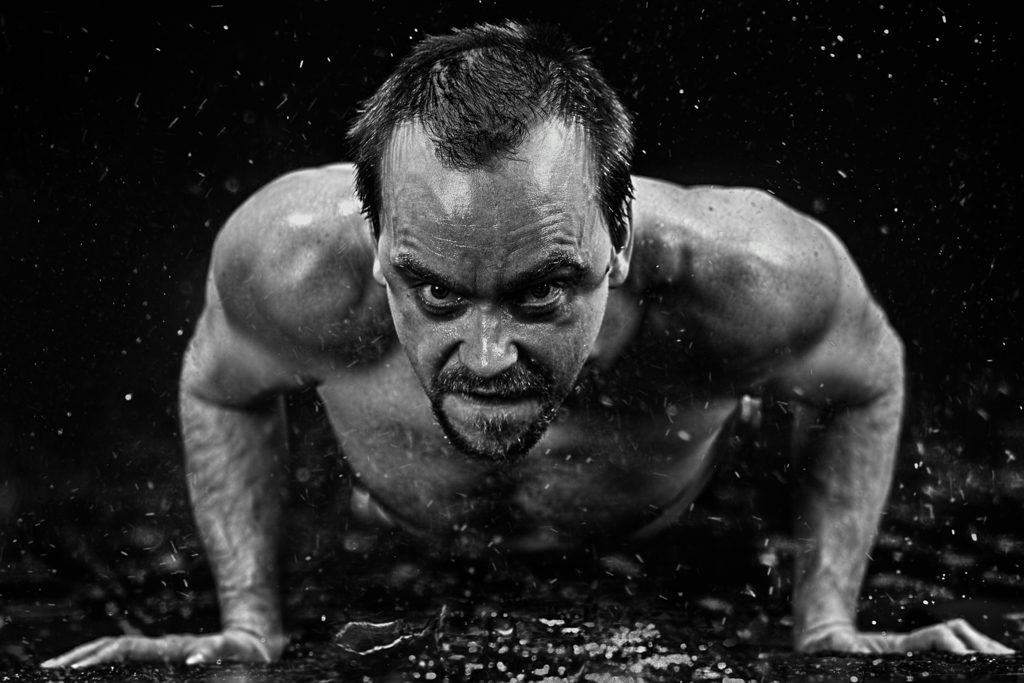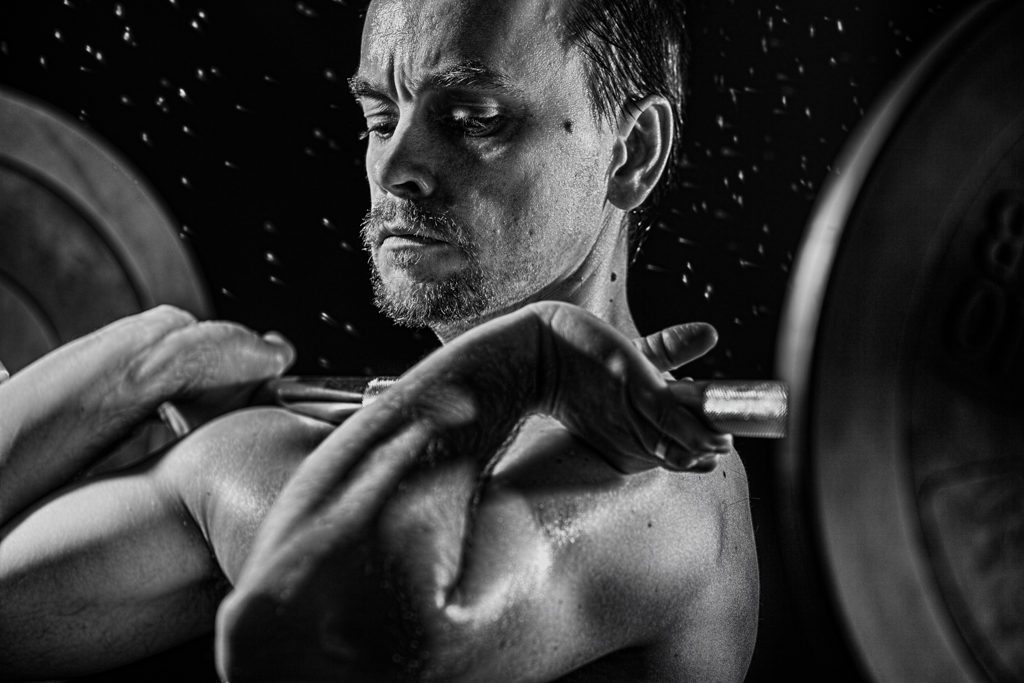 We tried fog as well using fog machine. It looks interesting as a background, yet very difficult to manage. As soon as the fog reaches the subject area, it diffuses the light.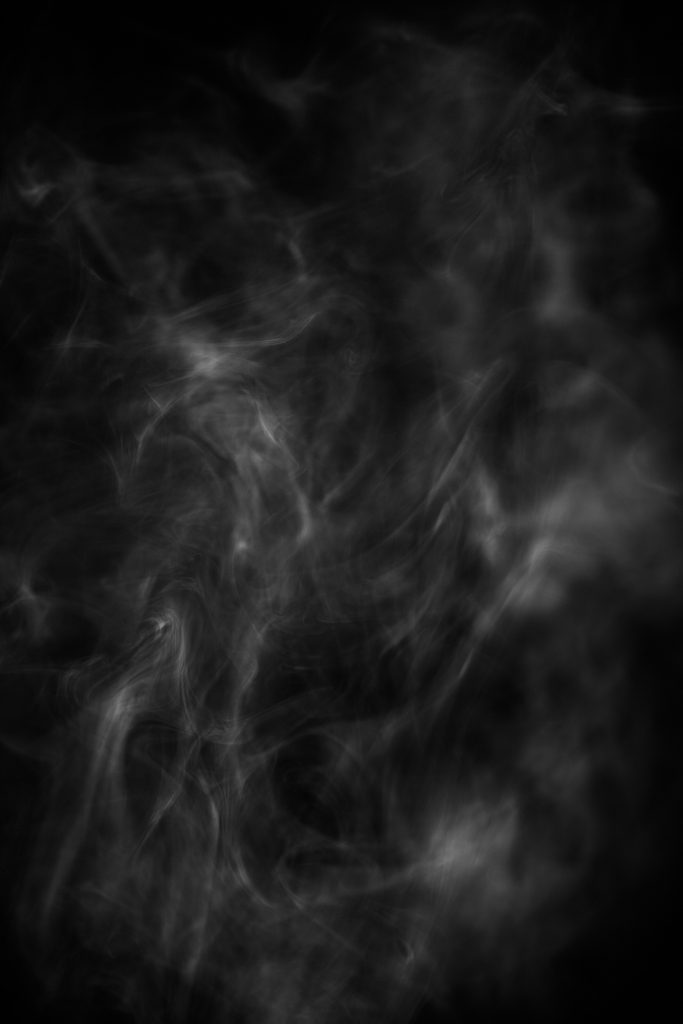 and it gives different, softer, feel to the image.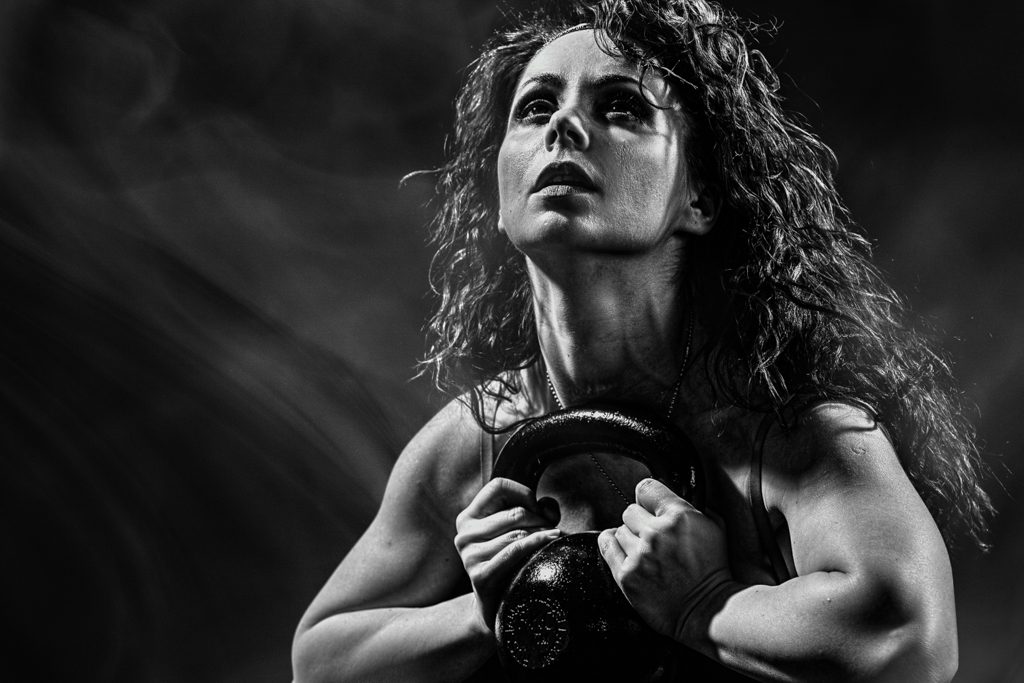 just for fun… "before" (Iphone selfie) and "after" 😉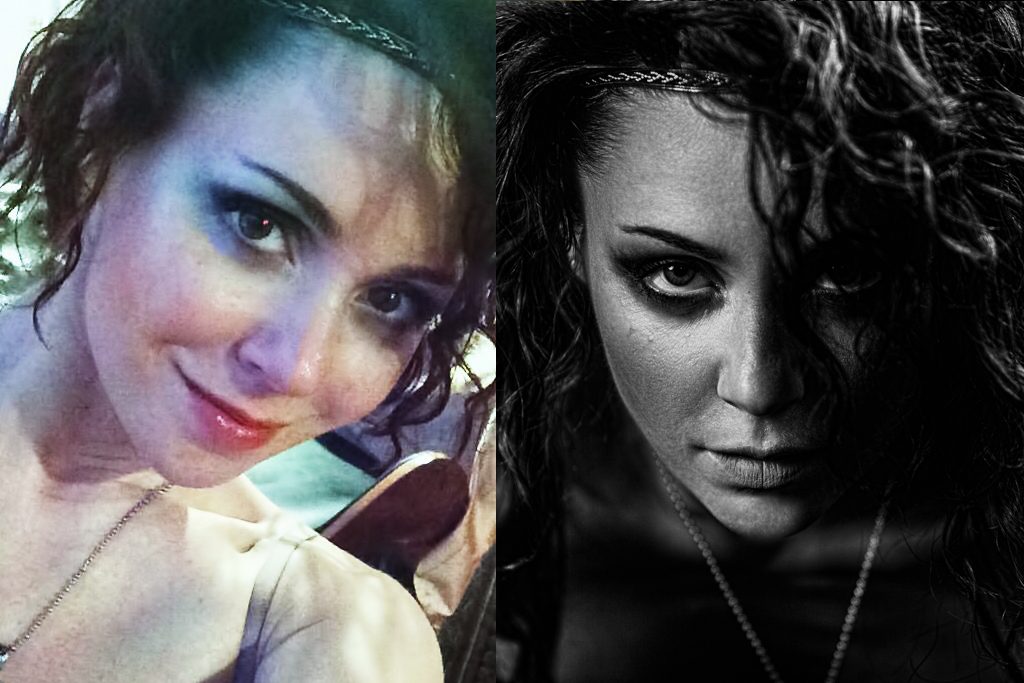 Now what?.. Now I want more! The fog that I usually love to play with is out for this set-up. Too difficult to manage, gives softer feel. Water however is in, and looks like rain rig can bring the shoot to the next level…
We found that exact positioning of a subject is very important, few steps from the intended spot gave very different results…
And lastly – Monochrome mode. I find it gives clearer picture of what is captured, and often use it even if the intended result is in color, but rarely see photographers using it. Just in case, when shooting in RAW color information is preserved. Not so with JPEGs.
Questions? Shoot.
If you're on a similar path, share your journey!
Big thanks to Von Wong for inspiration and an example.